Our law firm is run by a sole practitioner who will oversee your case.
Here at C.W. Lachey Law, PLLC, your case is overseen by our sole practitioner, who has been advocating on behalf of his clients for over half a decade. Beginning at your initial consultation, you'll receive professional guidance from the attorney until your matter is resolved. C.W. Lachey is always happy to answer questions and keep you apprised of updates on your matter. One of the benefits of working with C.W. Lachey is that you get individual attention from a personable and professional attorney who cares about your case.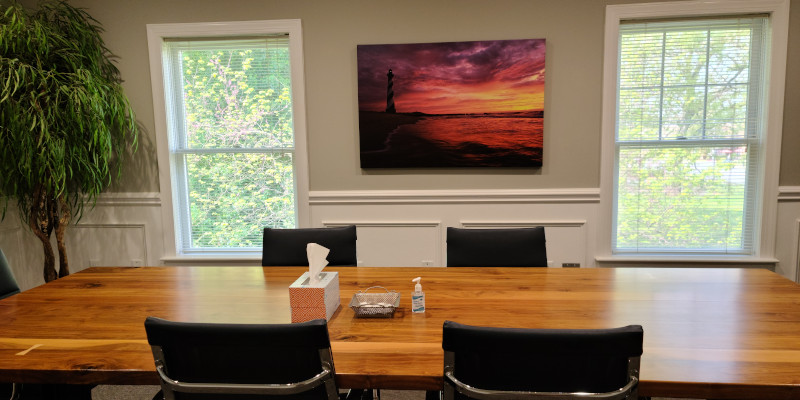 We practice civil and domestic litigation, estates and probate, and criminal law in North Carolina. Whether you are going through a divorce, preparing a will or trust, wanting to adopt a child, or facing criminal charges, we can help you navigate the court system with advice from an experienced attorney. We understand how difficult and sometimes overwhelming it can be to negotiate child custody, arrange financial support following a divorce, fight a criminal charge, or handle probate when a loved one passes away, so we treat each client with compassion and respect as we guide you through the legal aspects of some of life's hardships.
According to clients, we are the only law office in the Charlotte area providing services for gun rights referred to by the NRA. We can help with CCW and handgun appeals as well as mental health matters relating to firearm possession, including restoration of rights.
Located in the Larson Financial building off of Matthews-Mint Hill Road, we are conveniently accessible from Highway 485 or Lawyer's Road. We are right across the street from the Farmer's Market at Mint Hill Historical Society; just turn where you see the sign for Veteran's Memorial Park, and we're immediately on the right. Our office is handicap accessible, and we are happy and able to work with clients with special needs.
Work with a lawyer you can trust. Set up a consultation with our firm now to discuss your case by contacting us directly.